.
Sussex Inlet Foundation for Community Development Inc.
* * * The Neighbourhood Centre * * *
161-163 Jacobs Drive, Sussex Inlet, NSW, 2540 Phone 02-4441 2003
Neighbourhood Centre, Photo Gallery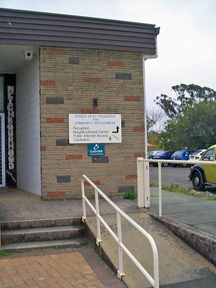 Our building seen from the street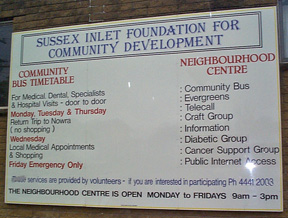 The notice board as seen from Jacobs Drive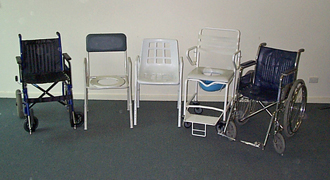 Some of our hire equipment range.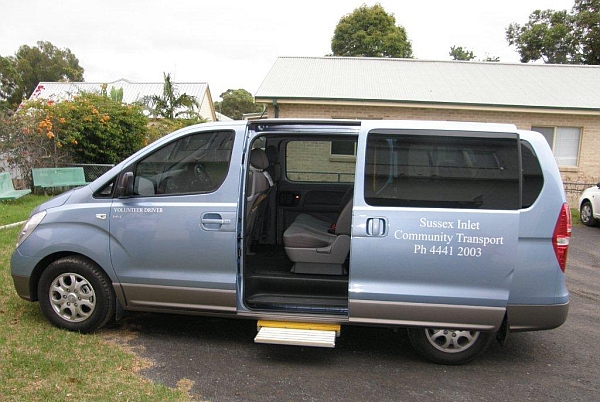 The 2011 Toyota bus in our car park beside the office.
Note the step and the solid hand-rail for boarding.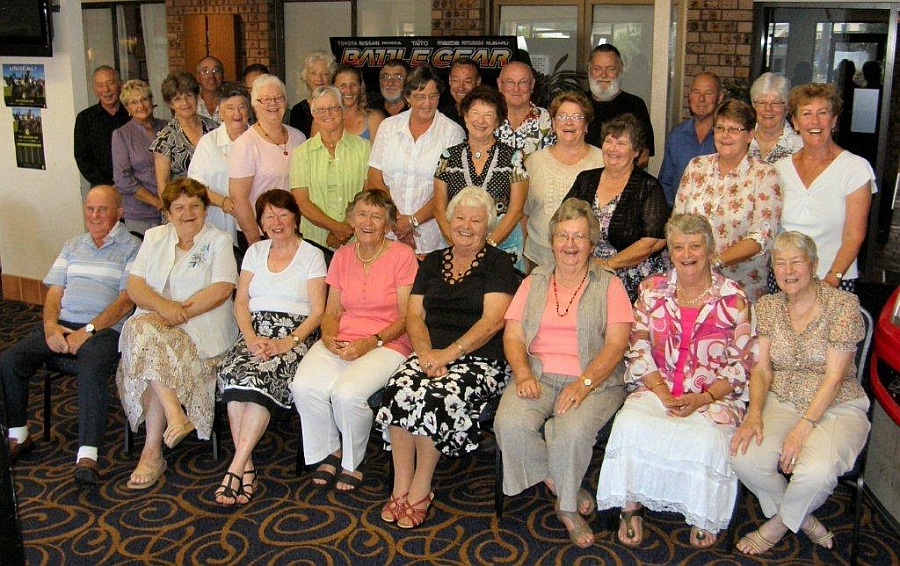 Our happy Voulunteer Team taken March 2012